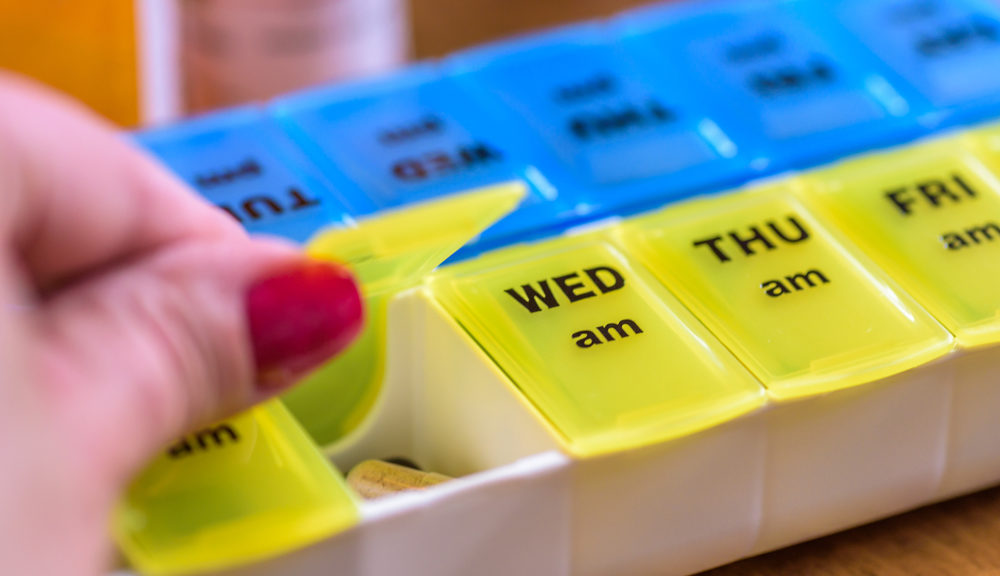 Juggling Medication: 5 Survival Tips
Juggling Medication: 5 Survival Tips
Illness can happen at any time during life. However, it is more common in the later years. Fortunately, many illnesses can be treated or eased by medication that are prescribed by your doctor. However, medications have side effects and should be taken at their required dosage for optimal results. If you or a loved one is dealing with multiple drugs and multiple conditions, here are a few tips that you need to know:
Keep A List: Don't rely on memory and guessing when it comes to your health. Instead, keep a list of your medications and their prescribed dosages. In fact, keep several lists in case you misplace the original. Another benefit of the list is for doctor's appointments. Your doctors need to know what you are taking and presenting them with a list will make your life, and their job, easier.
Set An Alarm: Smartphones allow us to set alarms and reminders for multiple events. If you find yourself forgetting to take a medication or you forget to administer medications to a loved one on schedule, start setting alarms on your smartphone.
Always Read the Label: Make this a habit for every member of your household for every medication. The internet is full of horror stories of individuals who accidentally put super glue instead of eye drops into their eyes or take an unprescribed medication and develop side effects.
Homeopathy Matters: Many homeopathic remedies and even certain foods can intervene with or increase the effects of a medication. If you are using a folk remedy or homeopathic remedy for any condition, your doctor needs to know.
Ask For Help: Illness is difficult for the afflicted individual as well as for family members. If you are not handling your illness or if you are struggling to take care of a family member, there is no shame in getting help.
Managing an illness is a formidable task, but there are ways to help yourself, your loved ones, and your doctor.
Brooke Sutton, owner of Sutton Home Care and a Springfield native, is a fully licensed Registered Nurse with over ten years experience in the healthcare field.

Brooke provides trusted home care services to numerous patients in the Springfield market which has earned her agency the reputation of being the premier home care agency in this area.
Brooke Sutton's journey to the home care sector began while she was working as a Registered Nurse at Lakeland Behavioral Health.While at Lakeland, she learned and developed her skill working with psychiatric patients as well as patients with Alzheimer's and dementia. After Lakeland, Brooke worked as a Community Health Nurse for the Arc of the Ozarks providing home health care services to dual diagnosis patients living at home.Brooke has also worked in the Emergency Room setting which has given her the ability to recognize and communicate problems and potential issues before they arise.

Brooke and her husband Sean live in Springfield and have three children (Brett who is twelve, Karaline who is eight, and Henry who is four).Brooke is active in church and enjoys spending her free time at Table Rock Lake or with family and friends.
Latest posts by Brooke Sutton, President, RN (see all)