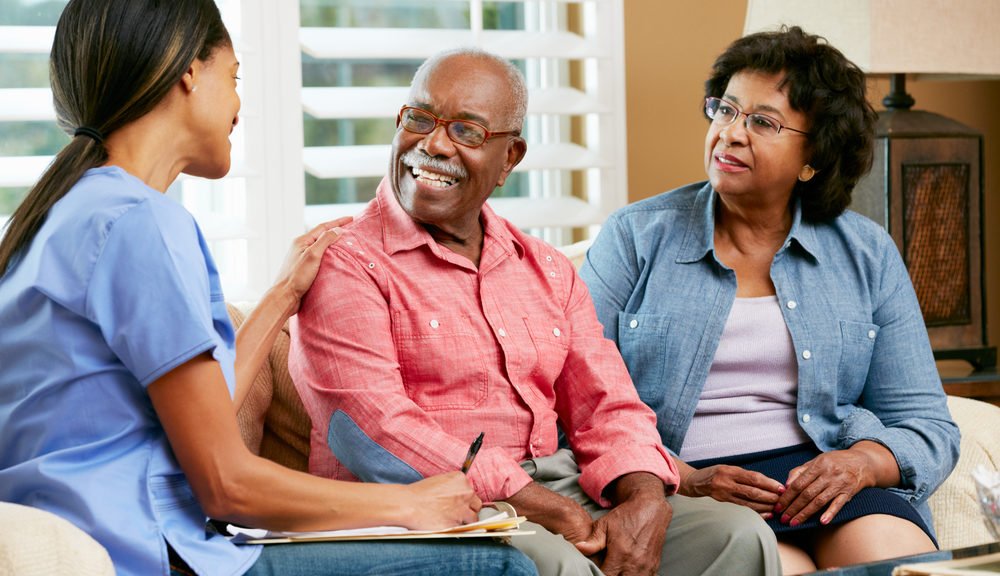 When Is Home Care Necessary?
When Is Home Care Necessary?
We want our loved ones to stay happy and healthy, but as they age, independence can become more and more of a struggle. When our loved ones are having a hard time keeping up, it can be time to seek assistance for them.
Home care is an excellent way to provide the care and attention your loved one needs, but approaching the subject can be a little challenging. How can you be sure that he or she requires this kind of assistance? Here are some warning signs:
Cluttered Home
Although no one likes to do household chores, almost everyone can pitch in and clean up on a regular basis. While the house may look a little "lived in," it certainly doesn't warrant attention if some areas are somewhat messy.
However, if your loved one's house is starting to look worse for wear, it could be that he or she is having a hard time cleaning up. Some rooms may get neglected altogether because chores have become so difficult.
Change in Behaviors
After spending so much time with our loved ones, we can pick up on the little things that make them tick. If your loved one is starting to act differently – avoiding things he or she used to love to do, avoiding going out of the house – it could be that doing these things is becoming too hard.
Asking for More Help
Because we want to see our loved ones happy and healthy, it's natural for us to pitch in and help out when they need it. However, if your assistance is becoming more frequent or you're having to do more for your loved one beyond the usual stuff (i.e., bringing groceries), it's a sign that he or she needs help.
If you start to notice these warning signs, it may be time to get a consultation and assessment. At Sutton, we will come to you to see what options are available and how we can assist you and your family.
It can be hard to see your loved one struggle, so don't delay in contacting us. The sooner you can get home care started, the easier it will be to get their life back on track and help them maintain their dignity and independence.
Brooke Sutton, owner of Sutton Home Care and a Springfield native, is a fully licensed Registered Nurse with over ten years experience in the healthcare field.

Brooke provides trusted home care services to numerous patients in the Springfield market which has earned her agency the reputation of being the premier home care agency in this area.
Brooke Sutton's journey to the home care sector began while she was working as a Registered Nurse at Lakeland Behavioral Health.While at Lakeland, she learned and developed her skill working with psychiatric patients as well as patients with Alzheimer's and dementia. After Lakeland, Brooke worked as a Community Health Nurse for the Arc of the Ozarks providing home health care services to dual diagnosis patients living at home.Brooke has also worked in the Emergency Room setting which has given her the ability to recognize and communicate problems and potential issues before they arise.

Brooke and her husband Sean live in Springfield and have three children (Brett who is twelve, Karaline who is eight, and Henry who is four).Brooke is active in church and enjoys spending her free time at Table Rock Lake or with family and friends.
Latest posts by Brooke Sutton, President, RN (see all)