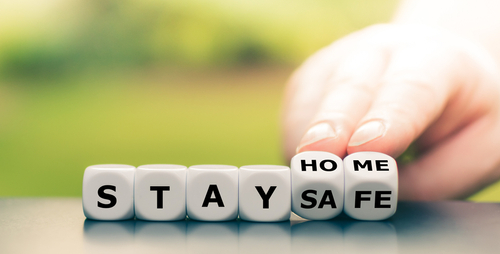 Senior Issues During COVID 19, and How to Help
Senior Issues During COVID 19, and How to Help
Being a senior is tough, but being a senior during COVID 19 means facing additional risks. While COVID can make anyone really sick, seniors, especially seniors with pre-existing conditions, have a high risk of complications and even death from the disease. Whether you're caring for an elderly family member, or have a parent or grandparent living independently, here is what you need to know:
Loneliness is an Issue: If you have a senior parent or grandparent who lives independently, they are probably lonely. After all, the risk of COVID means that seniors have been encouraged to stay indoors and away from others as much as possible. To combat this, make use of technology to get on the phone more often for calls and even FaceTime.
If you have a senior in your household, make sure that they can safely interact with other family members and that they get some attention. Planning family activities like movie nights is a great way to have everyone in the home get together.
Health Conditions are a Risk: It is well known that COVID 19 has a more severe effect on those with underlying health conditions. However, these underlying conditions do need to be managed despite the pandemic. Make sure that your loved one is in touch with their doctor- or get in touch on their behalf- and make sure that they are taking their medications.
Masks Can Be Tricky: While masks are a good way to reduce the risk of infection, they are not always easy for breathing. If your loved one already has respiratory issues, or simply feels faint when wearing a mask, make sure that they are taking mask breaks. To minimize risk during mask breaks, make sure that you are in an open space or at least six feet apart from everyone else and, with newly sanitized hands, lift the mask away for a few minutes.
If breathing with a mask is an issue, going outdoors should be avoided. However, depending on your neighborhood, your loved one may be able to enjoy time outdoors on a balcony, porch or even an open side street, which will help them enjoy a bit of fresh air and some normalcy.
Brooke Sutton, owner of Sutton Home Care and a Springfield native, is a fully licensed Registered Nurse with over ten years experience in the healthcare field.

Brooke provides trusted home care services to numerous patients in the Springfield market which has earned her agency the reputation of being the premier home care agency in this area.
Brooke Sutton's journey to the home care sector began while she was working as a Registered Nurse at Lakeland Behavioral Health.While at Lakeland, she learned and developed her skill working with psychiatric patients as well as patients with Alzheimer's and dementia. After Lakeland, Brooke worked as a Community Health Nurse for the Arc of the Ozarks providing home health care services to dual diagnosis patients living at home.Brooke has also worked in the Emergency Room setting which has given her the ability to recognize and communicate problems and potential issues before they arise.

Brooke and her husband Sean live in Springfield and have three children (Brett who is twelve, Karaline who is eight, and Henry who is four).Brooke is active in church and enjoys spending her free time at Table Rock Lake or with family and friends.
Latest posts by Brooke Sutton, President, RN (see all)