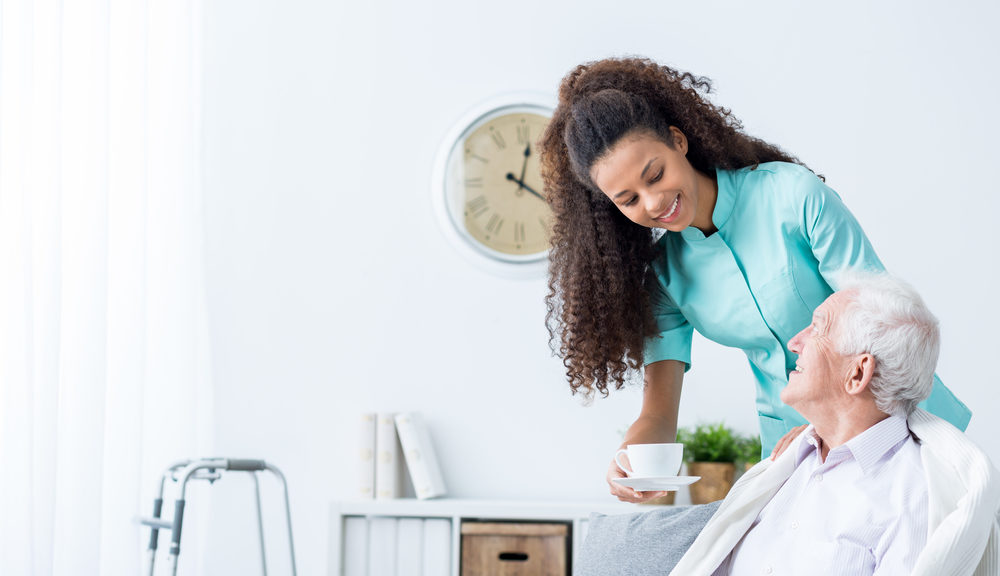 5 Things to Look for in an In-Home Caregiver
5 Things to Look for in an In-Home Caregiver
In-home care can have plenty of benefits for a loved one that may need help dealing with age or disease. Having a trained professional help your loved one has plenty of benefits; not only will you have peace of mind, but you'll also be able to take a mental break. Choosing the right in-home caregiver for your loved one is essential to a successful experience. Here is what to look for in choosing a caregiver.
Compassion 
Compassion is essential for in-home care. After all, whether you are hiring help to care for a parent or a relative, you want that new person to care about your loved one. As you interview caregivers, observe the person's demeanor toward your story and your loved one's story. Do they seem to care? Or do they seem detached and bored? Keep in mind that medical professionals do need to maintain a certain level of objectivity in order to provide quality care. However, you still want someone that will care for your loved one.
Knowledge
Some knowledge comes through education, while other forms of knowledge come from experience. During your interviews, make sure that a potential caregiver is educated about your loved one's condition and has the knowledge to provide proper care.
Compatibility
A caregiver should be compatible with your loved one in terms of personality. There should be no dislike or conflict between the two. As you interview caregivers, make sure that the person who they'll be caring for has a say.
Experience
The amount of experience should also be a factor. Keep in mind, however, that trained, compassionate caregivers all have to start somewhere. If a caregiver is educated about your loved one's condition and has a great rapport with your loved one and your family, experience may not be as much of a factor.
Finding the right home caregiver can take some time. The end result of having your loved one in great hands, however, is worth the effort.
Brooke Sutton, owner of Sutton Home Care and a Springfield native, is a fully licensed Registered Nurse with over ten years experience in the healthcare field.

Brooke provides trusted home care services to numerous patients in the Springfield market which has earned her agency the reputation of being the premier home care agency in this area.
Brooke Sutton's journey to the home care sector began while she was working as a Registered Nurse at Lakeland Behavioral Health.While at Lakeland, she learned and developed her skill working with psychiatric patients as well as patients with Alzheimer's and dementia. After Lakeland, Brooke worked as a Community Health Nurse for the Arc of the Ozarks providing home health care services to dual diagnosis patients living at home.Brooke has also worked in the Emergency Room setting which has given her the ability to recognize and communicate problems and potential issues before they arise.

Brooke and her husband Sean live in Springfield and have three children (Brett who is twelve, Karaline who is eight, and Henry who is four).Brooke is active in church and enjoys spending her free time at Table Rock Lake or with family and friends.
Latest posts by Brooke Sutton, President, RN (see all)