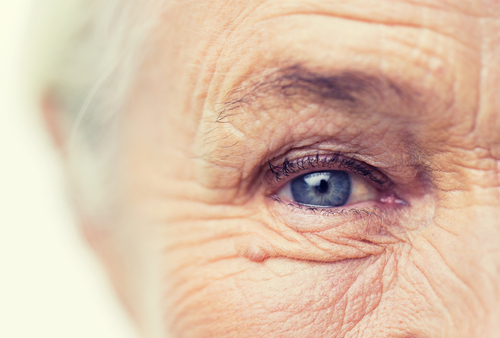 Understanding Floaters: And When to Call a Doctor
Understanding Floaters: And When to Call a Doctor
Many seniors report having a little dot or fly that seems to have appeared in their field of vision. This is called a floater and is a normal finding. While most people will be educated about floaters at an optometrist's office during an annual exam, seniors with memory problems may not recall what's happening and, therefore, may find themselves frustrated to see something "new" in their vision. Here's what you need to know about floaters:
They are Normal: Floaters occur in the vitreous, which is a jelly-like structure located inside the eye. With age, the vitreous becomes more liquid than jelly, which causes the vitreous particles to float into the field of vision- thus the name floaters. While floaters most often occur with age, they can also be triggered by head trauma and ocular surgery.
They Are Mostly Harmless: Besides being annoying, floaters are usually harmless and do not affect vision. A quick reminder from you can help save your loved-one plenty of confusion.
When to Seek Help: While floaters are typically nothing to worry about, there are cases where you'll want to seek help:
A Shower of Floaters Accompanied by Flashes of Light: This is typically described as a whole bunch of floaters appearing suddenly accompanied by random flashes of light. This signifies a potential retinal detachment and the individual should be examined as soon as possible.
Noticeable Changes in Vision: If your loved one reports a drastic change in vision, even with their current glasses, calling an optometrist or ophthalmologist promptly is key.
Ocular Pain and Redness: Ocular pain and redness are a sign of a different condition and are not a normal part of having floaters so your loved one should be examined by a professional right away.
While COVID-19 continues to be a threat, maintaining your loved one's healthcare needs continues to be important. With Sutton In-Home Care, we are here to help. Call us today for more information.
Brooke Sutton, owner of Sutton Home Care and a Springfield native, is a fully licensed Registered Nurse with over ten years experience in the healthcare field.

Brooke provides trusted home care services to numerous patients in the Springfield market which has earned her agency the reputation of being the premier home care agency in this area.
Brooke Sutton's journey to the home care sector began while she was working as a Registered Nurse at Lakeland Behavioral Health.While at Lakeland, she learned and developed her skill working with psychiatric patients as well as patients with Alzheimer's and dementia. After Lakeland, Brooke worked as a Community Health Nurse for the Arc of the Ozarks providing home health care services to dual diagnosis patients living at home.Brooke has also worked in the Emergency Room setting which has given her the ability to recognize and communicate problems and potential issues before they arise.

Brooke and her husband Sean live in Springfield and have three children (Brett who is twelve, Karaline who is eight, and Henry who is four).Brooke is active in church and enjoys spending her free time at Table Rock Lake or with family and friends.
Latest posts by Brooke Sutton, President, RN (see all)