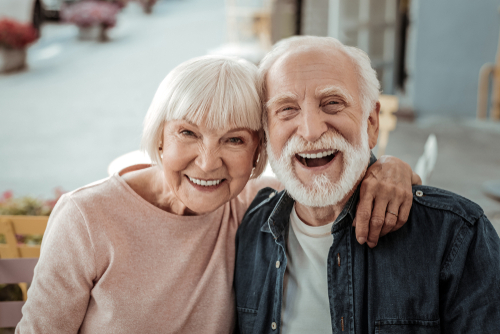 Summer 2020 Safety Tips for Seniors
Summer 2020 Safety Tips for Seniors
While we face the threat of COVID, the summer months pose additional risks to seniors. If you're caring for a senior loved one this summer, here are a few important safety tips for Summer 2020:
Keep Using Masks: Wearing a mask keeps you from spreading your germs to a loved one. If you have a senior in your life who is unable to wear a mask, it is imperative that they stay indoors and away from others as much as possible. When it's particularly hot, consider having one or two spare masks to change out for when you get sweaty is a great idea.
Drink Extra Water: As the weather heats up, seniors are at a higher risk for dehydration and heatstroke. Yet, elders are the most likely family members that may forget to drink water during the day. To help avoid this problem, set up reminders for your entire family. If you have kids who are also home this summer, make it a game of drinking a glass of water every few hours.
Stay Informed: While COVID continues to be a hot topic for media and social media alike, you'll want to make sure that you're looking at an accurate source of information, such as the CDC website, which is also regularly updated.
Don't Ignore Other Conditions: While COVID is a risk to everyone's health, many seniors have underlying conditions such as diabetes and high blood pressure. Make sure that you're staying in touch with medical professionals such as primary care doctors, eye care professionals, and anyone else that your loved one has been seeing. You'll also want to ensure that medications don't run out.
While times are tough, Sutton In-Home Care is here to help with our home health care services. Due to the threat of COVID, we have stepped up our own safety measures to keep your family, and ours, safe.
Brooke Sutton, owner of Sutton Home Care and a Springfield native, is a fully licensed Registered Nurse with over ten years experience in the healthcare field.

Brooke provides trusted home care services to numerous patients in the Springfield market which has earned her agency the reputation of being the premier home care agency in this area.
Brooke Sutton's journey to the home care sector began while she was working as a Registered Nurse at Lakeland Behavioral Health.While at Lakeland, she learned and developed her skill working with psychiatric patients as well as patients with Alzheimer's and dementia. After Lakeland, Brooke worked as a Community Health Nurse for the Arc of the Ozarks providing home health care services to dual diagnosis patients living at home.Brooke has also worked in the Emergency Room setting which has given her the ability to recognize and communicate problems and potential issues before they arise.

Brooke and her husband Sean live in Springfield and have three children (Brett who is twelve, Karaline who is eight, and Henry who is four).Brooke is active in church and enjoys spending her free time at Table Rock Lake or with family and friends.
Latest posts by Brooke Sutton, President, RN (see all)