About Sutton In-Home Senior Care
Sutton In-Home Senior Care, LLC was founded by Registered Nurse, Brooke Sutton.  Her mission was to provide the best in home companion care at an affordable rate to enable seniors who are familiar with their own surroundings to stay in their homes for as long as possible. Sutton In-Home Senior Care is a locally owned family business. Not a franchise.  Brooke became involved with senior care because it is something she loves to do and she is very passionate about treating seniors with kindness, dignity and respect. Sutton In-Home Senior Care hires only the best caregivers who share in Brooke's passion. Brooke and her husband Sean live in Springfield and have three kids (Brett is 10, Karaline is 6 and Henry is 2).
Our caregivers are fully insured with workers compensation, general liability and errors and omission insurance. Each employee is closely supervised with clear, written objectives for each case. Sutton In-Home Senior care offers quality assistance on a temporary or long-term basis. Our care can also include temporary relief for family caregivers who need a break (known as respite care). Due to varying availability of caregivers, respite care is offered on a case by case basis. Please read my article on the benefits of utilizing a home care agency instead of Hiring a Private Caregiver on your own.  There are some very real risks and financial liabilities associated with hiring a caregiver privately.
In addition to in home support, we also offer care in assisted living facilities where one-on-one assistance is needed most but often in short supply. We work closely with patients, family, physicians and social workers to provided trusted home care throughout Springfield, Branson, Nixa, Republic, Ozark and surrounding communities. We serve all of Greene, Christian, Taney and Stone counties in Missouri.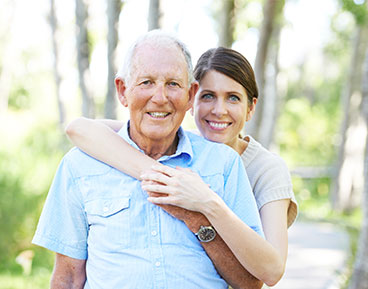 Sutton In-Home Senior Care provides a free, optional in home safety inspection and offers recommendations for insuring the safety of your loved ones prior to beginning the assignment. Once the optional safety inspection is completed we will determine which services you need and the frequency of visits.  All services are included in the cost of our posted hourly rates and can be added and/or removed at any time based on your needs. In many cases, our health aides and CNA's are hired specifically for your assignment and we welcome your input on any specifics you request in finding the aide that is the best fit for your loved one.  Finding the perfect match can sometimes be found with existing staff and other times require hiring new staff which can take 3-4 days to find, hire and train.  Once hired, each health aide must pass a rigorous back ground screening, license verification, criminal records check, prior employment screening and our customized training program.
Sutton In-Home Senior Care utilizes a state of the art telephony system that is integrated with our billing software to ensure that each patient is billed ONLY for the time they are rendering services.  Telephony works by each caregiver calling the telephony system from YOUR telephone when they arrive and depart the home.  This phone call is recognized by the system and relays the information to our office for tracking and billing purposes. Statements/billing for services can be generated and paid on a weekly or monthly basis, however, all services must be paid prior to the beginning of each shift. In the event service is cancelled, there are no additional fees or charges. Services can be started and stopped at any time. Thank you for taking the time to look around our website and please call or email with any questions.