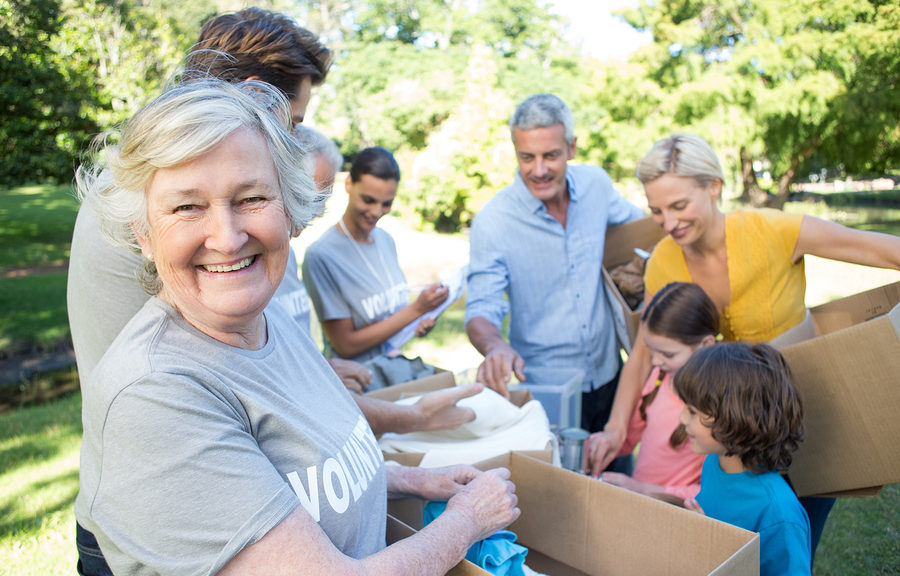 September is Hunger Action Month: Five Ways Seniors Can Support the Cause
September is Hunger Action Month: Five Ways Seniors Can Support the Cause
September is Hunger Action Month, a month to focus on and bring awareness to the many people in the United States who don't have enough food to eat.  According to Feeding America, one in eight people right here in the United States is affected by hunger and find it difficult to access nutritious foods for themselves and their families.  One of the goals of Hunger Action Month is to encourage people and communities to get involved in putting an end to hunger.  There are ways for people of all ages and abilities to get involved in the cause.
Here are just five ways that senior citizens can help to end hunger in their communities.
#1 Volunteer
Seniors can volunteer time toward an organization that works toward feeding people.  Local food pantries need volunteers to stock shelves, assist clients with choosing foods, and checking clients in.   Sometimes schools have programs for providing breakfast to low-income students before school.  These programs are often staffed by volunteers from the community who serve the children a healthy breakfast and get their day off to a good start.  Some communities also have programs that provide students with a sack of food to take home for the weekend.  These organizations may need volunteers to pack the bags.  If your parent no longer drives, an elder care provider can drive them to where they are volunteering.
#2 Shop for the Food Pantry
Older adults can make a trip to the grocery store to purchase foods needed by their local food pantry.   Any amount of food they can afford to purchase will help.  To make their valuable dollars stretch further, they can shop sale items and use coupons.  Eldercare providers can take seniors to the grocery store and help them choose items.
#3 Donate Money
If your parent has physical limitations that make volunteering difficult, they may want to simply donate money.  Food pantries are often able to stretch donated dollars further due to special funding programs and purchasing agreements, so your parent's dollar can be even more valuable.
#4 Support a Food Drive
Watch for special food drives during the month of September and help seniors to donate to them.   Sometimes communities have matching events where a business will match items or money given by the community.  An elder care provider can help your parent to take items to the food drive.
#5 Attend an Event
If your parent enjoys going to social events, watch for charity dinners or other events that support your local food pantry.  Your parent would probably truly enjoy an evening out with you and your family.  An elder care provider can help your parent to get dressed and ready for the event so that all you have to do is pick them up.
If you or an aging loved-one are considering senior care in Clever, MO, please contact the caring staff at Sutton In-Home Senior Care today.  Call us: 417-865-8812
Latest posts by Brooke Sutton, President, RN
(see all)