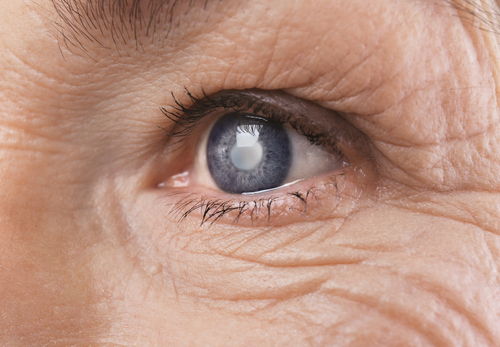 Understanding Cataracts
Understanding Cataracts
Everyone gets cataracts eventually. However, some individuals get cataracts sooner than others and not all cataracts cause the same amount of vision loss. As a caretaker, you may be responsible for ensuring that your loved one has regular and appropriate follow-ups when it comes to their vision and you will have to make sure that they receive appropriate care when it comes to cataract surgery.
What Is A Cataract?
A cataract is defined as an opacification in the crystalline lens of the eye. The opacification can occur in almost any place within the lens or lens capsule and can lead to decreased vision. It is important to understand that vision loss that is due to cataracts is different from loss due to refractive error and that vision loss due to cataract cannot be fixed with glasses.
There Are Different Types of Cataract
There are different types of cataracts and each type has a different effect on vision. Sometimes, a cataract may not have any effect on vision but may still need to be monitored. Your optometrist or ophthalmologist can advise you on the best follow up schedule.
Medications Can Lead To Cataracts
Certain medications such as steroids can lead to the formation of cataracts. Your doctor should be able to tell you whether or not a medication can cause cataracts.
Surgery Is An Option
All cataracts eventually need surgery. However, surgery is not always necessary. Your doctor will be the best person to tell you whether or not your loved one will require surgery in the immediate future.
Keep Calm
Remember that a cataract will not lead to irreversible vision loss after surgery. If your loved one has other ocular diseases, it is important to follow all of your doctor's instructions, keep appointments and adhere to a medication regiment.
Caring for a loved one is challenging. However, Sutton In-Home Senior Care is here to help. Call us today!
Brooke Sutton, owner of Sutton Home Care and a Springfield native, is a fully licensed Registered Nurse with over ten years experience in the healthcare field.

Brooke provides trusted home care services to numerous patients in the Springfield market which has earned her agency the reputation of being the premier home care agency in this area.
Brooke Sutton's journey to the home care sector began while she was working as a Registered Nurse at Lakeland Behavioral Health.While at Lakeland, she learned and developed her skill working with psychiatric patients as well as patients with Alzheimer's and dementia. After Lakeland, Brooke worked as a Community Health Nurse for the Arc of the Ozarks providing home health care services to dual diagnosis patients living at home.Brooke has also worked in the Emergency Room setting which has given her the ability to recognize and communicate problems and potential issues before they arise.

Brooke and her husband Sean live in Springfield and have three children (Brett who is twelve, Karaline who is eight, and Henry who is four).Brooke is active in church and enjoys spending her free time at Table Rock Lake or with family and friends.
Latest posts by Brooke Sutton, President, RN (see all)