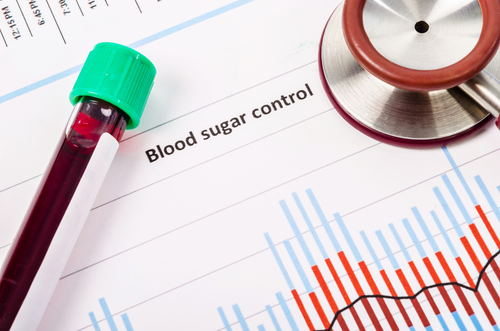 3 Reasons To Stay On Top Of Your Loved One's Blood Sugar
3 Reasons To Stay On Top Of Your Loved One's Blood Sugar
Diabetes is becoming a nationwide epidemic. But, when your loved one is suffering from dementia or Alzheimer's, diabetes treatment and monitoring is even harder because it often falls to you, the caregiver, to manage the problem. Moreover, because diabetes is so prevalent and tends to run in families, this means that you may have more than one diabetic in the household. Here are three reasons to make managing diabetes a priority:
It Effects Eyesight: Diabetes can cause both transient and permanent changes to vision. Out of control blood sugar can cause the crystalline lens inside the eye to swell making vision blurry even with new glasses. The disease also affects small vessels in the back of the eyes which feed the optic nerve and the macula, which is responsible for most of your central vision, causing irreversible vision loss that cannot be fixed with glasses or contact lenses.
Damage To The Kidneys: Your kidneys play an important role in keeping you healthy. Diabetes affects both kidneys, hindering their ability to perform. With enough damage, a transplant may be required.
Loss Of Sensation: Diabetes can damage nerves which may cause your loved one to lose sensation in their extremities. This essentially means that cuts and other injuries may go unnoticed until they become gangrenous and require amputation. If you have a loved one with advanced diabetes, it is important to pay attention to small injuries, even if they cause no pain, and to make sure that these are properly disinfected and bandaged.
The best way to avoid the complications of diabetes is to ensure that your loved one has a healthy diet and exercise routine, is taking their medications and is regularly monitored via blood sugar testing. Fortunately, help is available. At Sutton In-Home Senior Care, our professionals have the training and knowledge to help ensure that your loved one receives quality care.
Brooke Sutton, owner of Sutton Home Care and a Springfield native, is a fully licensed Registered Nurse with over ten years experience in the healthcare field.

Brooke provides trusted home care services to numerous patients in the Springfield market which has earned her agency the reputation of being the premier home care agency in this area.
Brooke Sutton's journey to the home care sector began while she was working as a Registered Nurse at Lakeland Behavioral Health.While at Lakeland, she learned and developed her skill working with psychiatric patients as well as patients with Alzheimer's and dementia. After Lakeland, Brooke worked as a Community Health Nurse for the Arc of the Ozarks providing home health care services to dual diagnosis patients living at home.Brooke has also worked in the Emergency Room setting which has given her the ability to recognize and communicate problems and potential issues before they arise.

Brooke and her husband Sean live in Springfield and have three children (Brett who is twelve, Karaline who is eight, and Henry who is four).Brooke is active in church and enjoys spending her free time at Table Rock Lake or with family and friends.
Latest posts by Brooke Sutton, President, RN (see all)