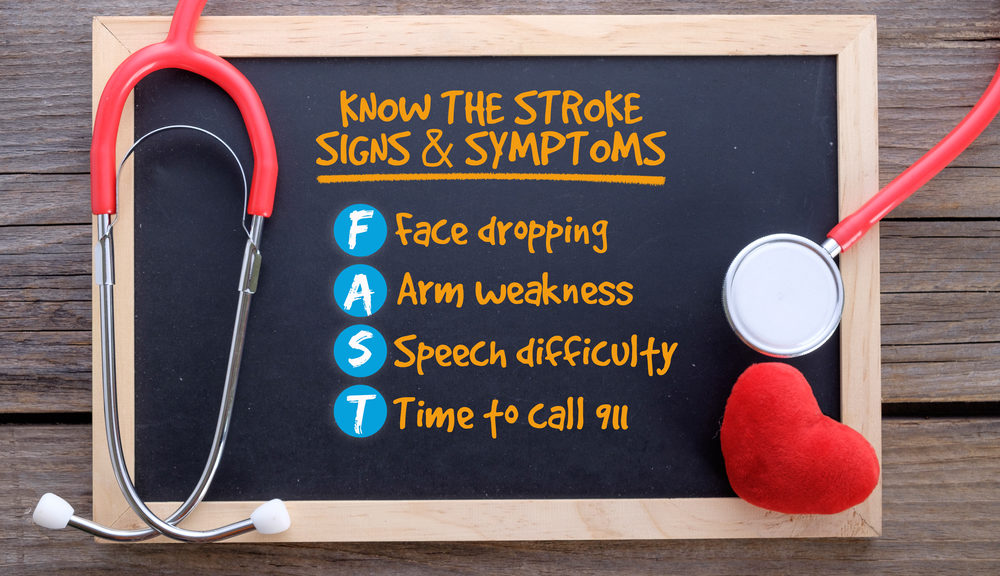 Stroke Signs That Everyone Should Recognize
Stroke Signs That Everyone Should Recognize
A stroke can cause major damage or even death. This is especially true for the elderly or ill individuals who are already at risk for other problems. During a stroke, brain cells cannot receive the blood that they need to survive and begin to die as a result. Unfortunately, the damage from a stroke is irreversible, which is why it is important to know the signs and to act quickly.
Speech: Stroke victims often experience confusion in their speech and have difficulty repeating something as simple as a sentence. If you suspect that your loved one is having a stroke, look for speech related difficulties.
Arms: Stroke victims often lose control of parts of their body. A common way to check whether or not a person may be having a stroke is to ask that person to raise both arms. Inevitably, one arm will either not rise or rise and then slowly drop down. If your loved one is already experiencing difficulties with movement, this may be a judgment call on your part. Remember that a stroke will cause abrupt changes and that it is better to be safe than sorry.
Symmetry: Many stroke victims will exhibit signs of asymmetry- especially in the face. While one side of the face looks "normal" the other may droop. To double check, ask your loved one to smile and see whether one side of the face matches the other.
Timing is key with a potential stroke and it is important for you, as a caregiver, to keep a clear head and act in the best interest of your loved one. The acronym FAST, which covers the face, arms, speech, and timing, can help you remember key signs of a stroke. If your loved one is at risk for a stroke, you can also ask your doctor about additional signs and clues so that you can act quickly and get your loved one the help they need.
Brooke Sutton, owner of Sutton Home Care and a Springfield native, is a fully licensed Registered Nurse with over ten years experience in the healthcare field.

Brooke provides trusted home care services to numerous patients in the Springfield market which has earned her agency the reputation of being the premier home care agency in this area.
Brooke Sutton's journey to the home care sector began while she was working as a Registered Nurse at Lakeland Behavioral Health.While at Lakeland, she learned and developed her skill working with psychiatric patients as well as patients with Alzheimer's and dementia. After Lakeland, Brooke worked as a Community Health Nurse for the Arc of the Ozarks providing home health care services to dual diagnosis patients living at home.Brooke has also worked in the Emergency Room setting which has given her the ability to recognize and communicate problems and potential issues before they arise.

Brooke and her husband Sean live in Springfield and have three children (Brett who is twelve, Karaline who is eight, and Henry who is four).Brooke is active in church and enjoys spending her free time at Table Rock Lake or with family and friends.
Latest posts by Brooke Sutton, President, RN (see all)